---
Complete Loan Origination System Experience (CLOSE)
---
CLOSE more loans with Path – it's as simple as that! Path is an enterprise-level, cloud-based loan origination system designed to maximize production, mitigate risk and automate compliance.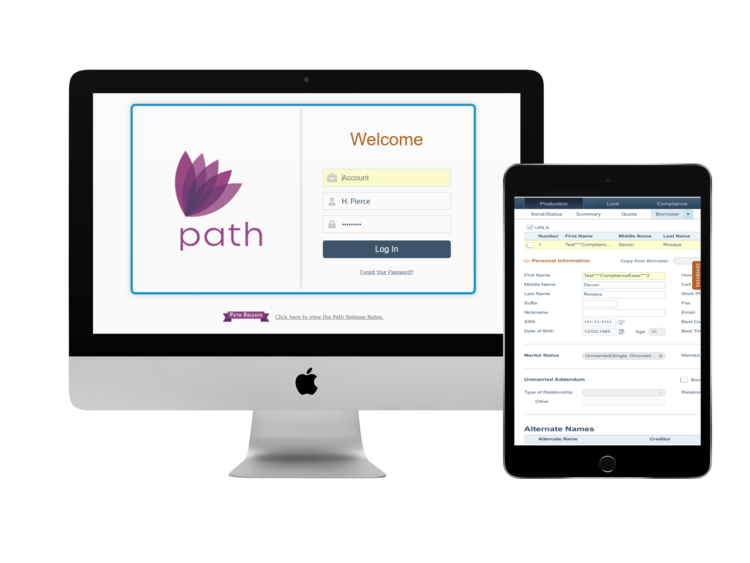 ---
The Next Big Thing in Loan Origination Technology is Here
---
Path is designed to work the way your organization works from day one, and reduce complicated business rules. match the workflows of your business model and your departments' preferences. With Path, the loan is a physical data set that travels seamlessly across departments that you can easily track and manage for real-time updates on loan status.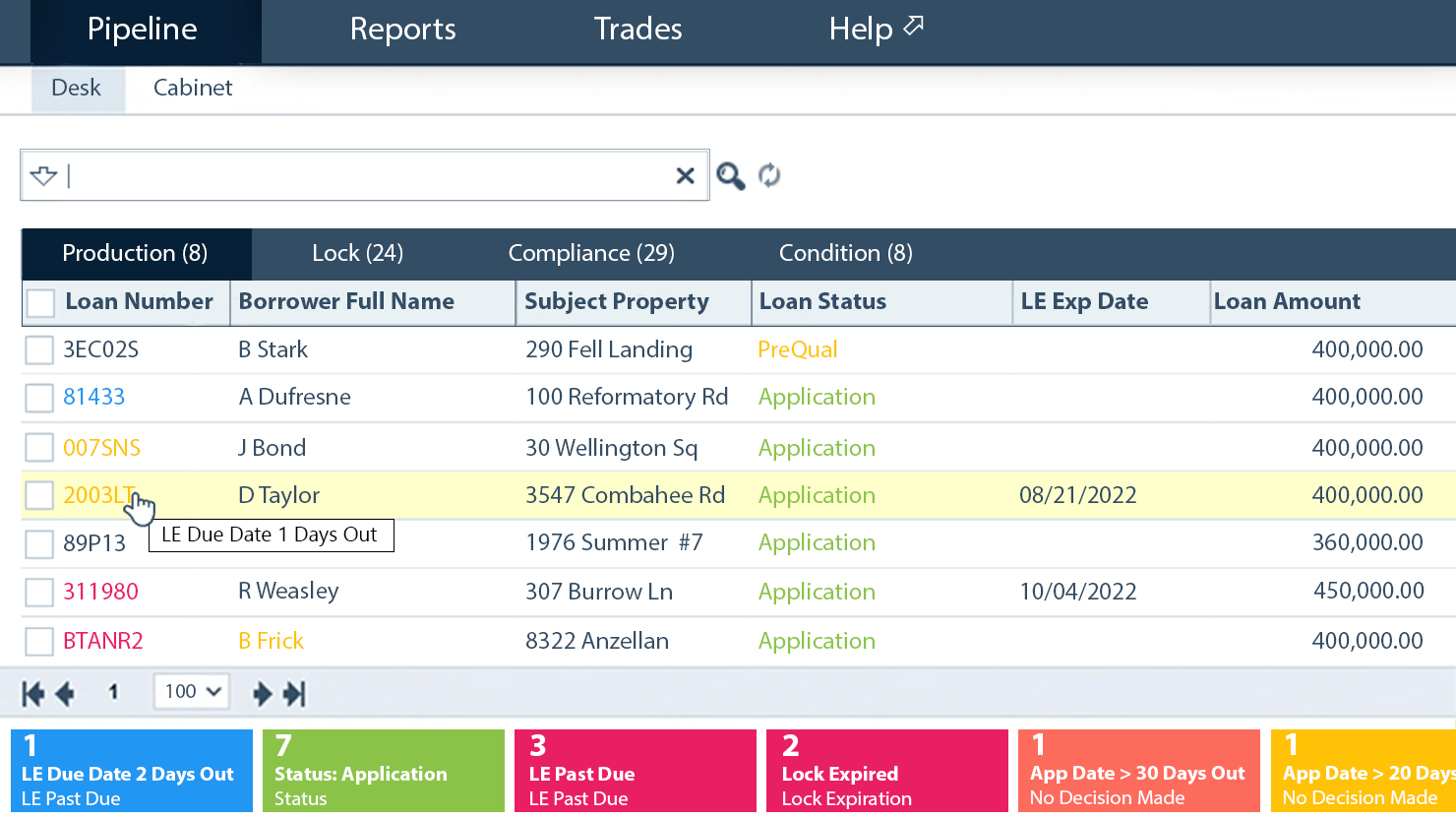 Desk & Cabinet Pipeline
No database folders. No need to manually communicate with other departments when files are ready for them to review. Every Path user has a Desk feature that shows the actions they need to take for that loan. Once done, the loan automatically moves to the next department's Cabinet.
Screen Access by Department
Path users only see the screens they need to see from day one. No need to allocate QC resources or put measures in place to prevent inadvertent data sharing. With Path, these quality control measures are built in.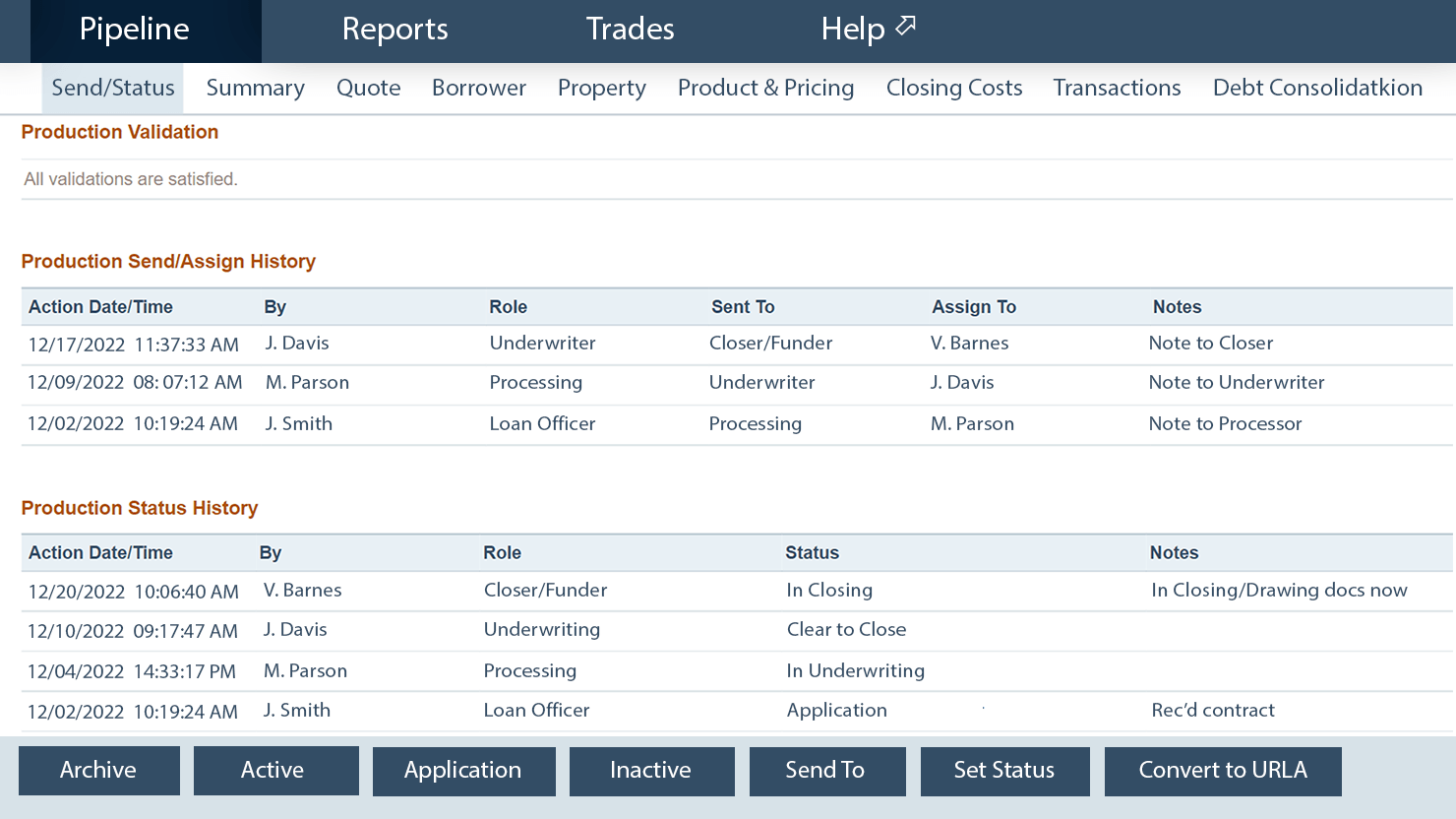 Send / Assign Workflow
No more waiting "in line" to work on a file. With Path's Send / Assign feature, multiple departments can work on the same loan, moving various workflows forward simultaneously. Having multiple departments working on the loan sooner in the process ultimately speeds up the overall closing time.
Send / Assign History
Workflow paths operate separately, but in sync, for an efficient and seamless process. Production, lock, compliance and conditions workflows all run parallel with distinct milestones that operate at an individual pace. Every Path user defines their own workflow that is reconciled with other workflows to complete the loan journey.
---
Powerful POS
---
Our dynamic, mobile-friendly point-of-sale system provides each loan officer with a personalized landing page and custom branding tools. With Path POS, customers can access their Borrower Portal from any mobile device to eSign and upload documents to Path. For additional convenience, borrowers can send pictures of loan documents using the camera on their phone.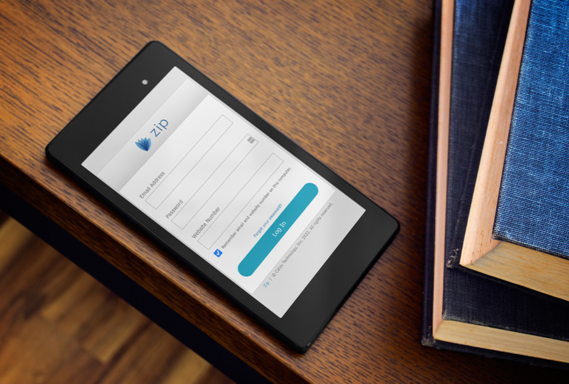 ---
Cloud-Based
---
Updates and regulatory changes are automatically pushed out to your cloud-based LOS. Your loan data and documents are securely stored in the cloud via Microsoft Azure and can be pulled up on any Internet-connected device on any browser.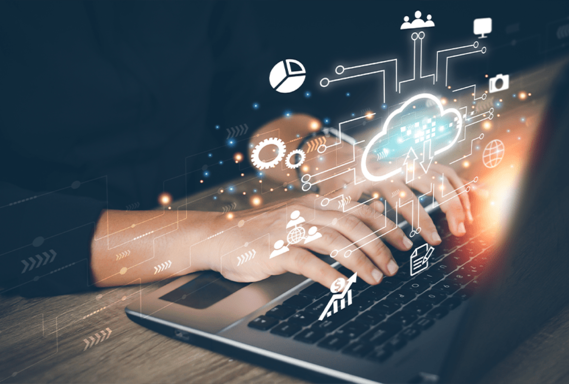 ---
Proactive Compliance
---
Path Agile Compliance® provides proactive, automated compliance alerts, audit trails, fee history tracking, rules engine capabilities and integrations with industry-leading companies.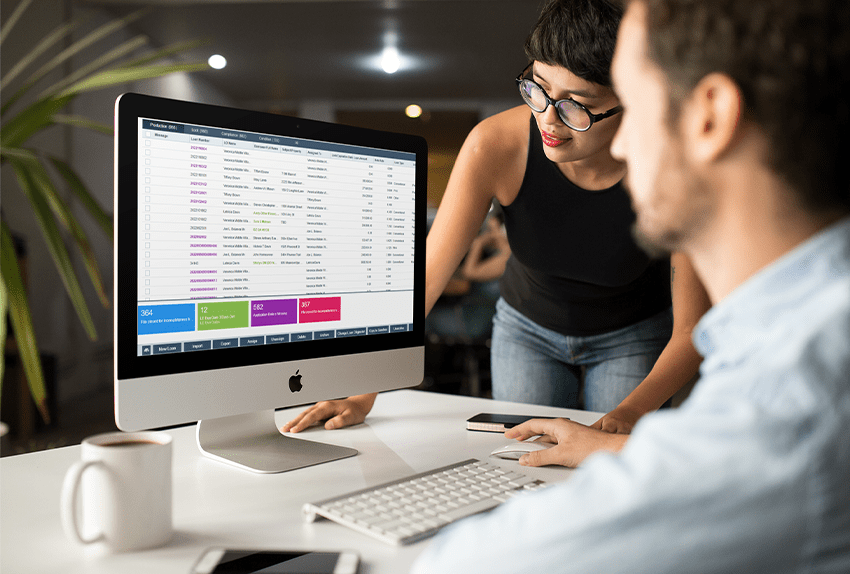 ---
Superior Support
---
Your success is our success. Working with you to understand and uncover your needs, our team of technical and mortgage experts helps you build, support and maintain the infrastructure you need to quickly and efficiently grow your business. Using our proven methodology that incorporates industry best practices and decades of knowledge, our team works with you online to customize and optimize your Path technology.