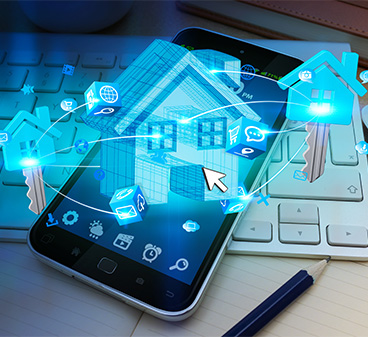 Using Technology to Succeed this Spring Homebuying Season
As we enter the traditionally busy spring homebuying season, lenders face major obstacles in tight market conditions. Interest rates remain at heights not seen for some time and inventory levels are dwindling - this is a difficult situation even before factoring in first-time buyers eager to join the housing market. To make it through these turbulent waters unscathed, mortgage bankers must be proactive with automated solutions tailored to each unique customer's needs.
The pandemic certainly accelerated the move toward digital solutions and experiences that can be initiated & completed online. Speed is also essential in today's purchase-driven world where lenders must utilize business tools to focus on their bottom line. With this demand comes pressures to find innovative technology designed specifically to optimize lender profitability. Path allows lenders to streamline processes while meeting customers' needs for fast turnaround times, making them competitively superior within their industry segment.
Path is an enterprise-level, cloud-based LOS uniquely designed to mitigate risk while keeping loans compliant and shortening overall turnaround times. Developed for financial institutions and mortgage bankers, Path boasts more than 99.95% system uptime and allows multiple people to work on one loan simultaneously, increasing overall efficiency.
With an emphasis on accuracy and speed, Path can generate pre-qualifications in an average of ten minutes, significantly less than the industry standard of 15-45 minutes. Moreover, the ability to tailor rules and workflows means Path molds to meet the needs of every customer's unique organization. Between bespoke workflow solutions and complete automation, Path allows loans to move quicker and closings to happen sooner.
In addition to customizable features, Path's built-in POS, Zip, offers a single communication tool for borrowers through the entire loan process. With a personalized LO page and a complete consumer portal module, Zip gathers basic borrow information and documents, has eSign capability and provides regular status updates. Getting in front of a potential borrower at the beginning stages of the loan process through a POS increases the likelihood of capturing their business by 70%. However, more than half of online mortgage applications are abandoned before completion. Zip boasts an impressive 76% conversion rate!
Because Zip is organic to Path, lenders have an extra layer of protection and don't need to worry about storing their data with a third-party provider. Additionally, Path's built-in compliance provides automated alerts, audit trails, free history tracking, rule engine capabilities and integrations with industry-leading vendors so mortgage professionals can lend confidently.
Whether your focus this year is capturing more leads, cutting down on bottlenecks or increasing overall efficiency and speed, Path's features can help you succeed in today's changing purchase market.
About Path Software
Path Software is the industry's most modern and flexible mortgage loan origination system, delivering a fully digital, secure and compliant workflow that is highly configurable and simultaneously accommodates retail, wholesale, correspondent and TPO channels. Path is cloud-based, scalable and device-independent, allowing loans to move seamlessly across departments with real-time updates and analytics to improve employee productivity. Its built-in point-of-sale component allows loan officers to capture borrower information that is directly integrated into the Path platform and conveniently accessible via their personalized URL and branded landing page.