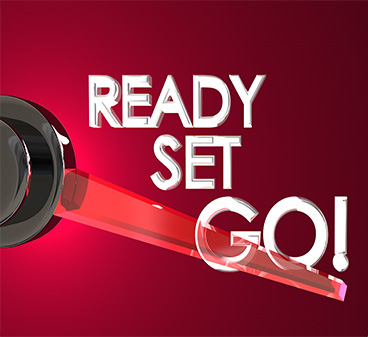 Ready, Set, Go: Finding Efficiencies Through Enhanced LOS Technology Saving Money Now and Improving Operations for the Future
Now more than ever, cost control is a major concern for both lenders and borrowers. Many potential buyers have been sidelined because of rising interest rates and still-high home prices, a lack of housing inventory, and an overall increase in the cost of living – not to mention the ever-present specter of a recession on the horizon. For lenders, the evidence is clear: lenders have experienced a 20% drop in volume, according to the MBA, which comes with a significant loss in profitability.
As we all know, however, our industry is cyclical. Typically, when the market is good, lenders are too busy to take on new, transformative projects and technology upgrades. When the market isn't so good, there's more bandwidth to tackle these efficiency improvements, but budget constraints get in the way of progress. This time seems different though with more and more lenders taking advantage of "downtime" to make strategic decisions on solutions that will help them improve efficiencies to capture business now and, perhaps more importantly, be ready to scale and capitalize on the next upcycle. That's where Path comes in. With Path's modern, cloud-based, intuitive design, lenders can stay ahead of the pack and get set up for success while ensuring more efficient, cost-effective operations.
Keeping Budgets in Check
The average cost to implement an enterprise-level loan origination system for a financial institution can range between $20,000 - $100,000 per year. That excludes setup and other add-on fees for services like eSign functionality, access to product and pricing engines and point of sale systems. And once you're locked into that contract, you're in for a multi-year deal that often has frequent price increases.
Path is different. We've designed our solution to be all encompassing but at a price that is a fraction of what our competitors charge. Plus, we have one of the quickest implementation times in the industry – a new Path customer can typically be up and running within 3-6 months. Our customers especially appreciate not having to sign a long-term contract and our guarantee there will be no surprise fees.
Budget-Friendly Flexibility
Path Enterprise is a flexible, configurable LOS, purposely set up from day one to mirror the way your organization works. Your business rules, your workflows, your rules. Whether you're a community bank or a large IMB, you can define your team's roles and responsibilities within Path, eliminating unnecessary steps and optimizing efficiency. By streamlining processes, you can allocate resources more effectively and maximize your budget. Path's flexible architecture and open API allows for easy expansion and integration with other tools and systems.
Other Path Enterprise features include:
· Cloud-based, device independent design allowing lenders to access the LOS from any web-connected device on any browser anywhere.
· Built in POS. Every Path user has access to our front-end point of sale system. The POS provides lenders with a unique URL and custom branded landing page that allows borrowers to complete an application, upload and eSign documents, and monitor their loan status.
· Enhanced data security. No data is comingled within Path. Every Path account has their data housed in a separate cloud database, safeguarding your data and, ultimately, reducing the risk of costly breaches and regulatory penalties.
· Automated compliance. With regulations changing constantly, Path simplifies compliance through automation, providing alerts, audit trails, fee history tracking and more.
In a housing market that demands financial prudence and operational agility, technology can be a game-changer. With Path Enterprise, you can enjoy a modern, data-driven, flexible loan origination system without breaking the bank. Ready to grow your mortgage business today and prep for what's to come?
Click here to schedule a demo.
About Path Software
Path Software is the industry's most modern and flexible mortgage loan origination system, delivering a fully digital, secure and compliant workflow that is highly configurable and simultaneously accommodates retail, wholesale, correspondent and TPO channels. Path is cloud-based, scalable and device-independent, allowing loans to move seamlessly across departments with real-time updates and analytics to improve employee productivity. Its built-in point-of-sale component allows loan officers to capture borrower information that is directly integrated into the Path platform and conveniently accessible via their personalized URL and branded landing page.