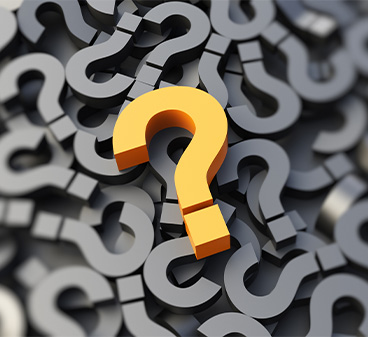 7 Questions to Ask your LOS Provider
Finding the right loan origination system (LOS) for your financial institution can be a daunting and overwhelming task. Whether you're a startup broker shop and this is your first-time exploring technology options, or you're a seasoned, large-scale bank, selecting the right loan origination system is crucial to your success. Here are 7 questions to ask when selecting your loan origination system.
1. What does the implementation process look like?
This is your starting point. Knowing from the get-go what the implementation process is like is critical. Some LOSs have implementation processes that last 12-18 months. And depending on when your contract is up with your current provider, knowing how long it will take to get you up and running on your new system and what is involved will help you plan accordingly.
2. What is your pricing structure?
Is there a base fee with additional costs for add-ons like eSign functionality, access to product and pricing engines, and point-of-sale systems? Are you locked into a multi-year contract with a low price for the first year and then significant increases for the remainder of the contract? Does the number of users impact your cost? Do you have a flat fee or a success-driven model, meaning you're charged based on the number of closed loans?
Knowing the answers to these questions early in the process will help you make an informed decision without any surprises in the long run.
3. Is the LOS web-based or cloud-based?
Is it supported only on certain browsers or is it accessible on any web-connected device? In today's world, having a cloud-based solution is ideal for any type of lender. It provides easy access from anywhere, at any time on any web-connected device. A cloud-based solution also makes for an easier collaboration between lenders and borrowers and improved performance throughout the entire loan process. Another benefit to having a cloud-based solution is how data is stored. All loan and client data is stored securely in the cloud, minimizing the need for third-party storage and making it easy to access past and previous files instantly. Data stored in the cloud is safe, accessible, and can be expanded effortlessly, making it easy to scale.
4. Is the LOS configurable or is it a one-size-fits-all solution?
Having a certain level of configurability in your LOS may work better for your institution rather than an out of the box solution. Your LOS should work the way you do, you shouldn't have to alter the way you workday in and day out to accommodate your technology. Do you have unique roles and set ups in your origination process? Or do you have multiple people working on the same file at the same time that need access? Knowing how your organization works is key to setting up your LOS so on day 1 it is configured to your settings and intuitive for your entire team.
5. Is it an end-to-end solution?
The last thing you want to hear after you've done your due diligence and you've signed a contract is that your new LOS is not a complete end-to-end solution. By end-to-end we mean it can handle all the steps needed to complete a mortgage – from application through closing – without you having to "fill in the gaps" with other third-party providers. A full, end-to-end LOS includes a POS component, origination/fulfillment functionality, document management and a pricing engine. A true, end-to-end and properly configured solution helps to drive accuracy, efficiency and more streamlined processes enabled by greater automation, increasing data security and simplifying workflows.
6. What vendors are you integrated with?
Does your system have an open API? Having an open API means the LOS can exchange data with other systems in your tech stack and preferred vendors, such as flood, credit, appraisal, etc. By using APIs, your LOS serves as the one system of record for mortgage lenders and leads to enhanced, streamlined processes. The borrower also benefits from a streamlined process and more rapid processing of their loan request.
7. Are there compliance checks built-in?
When it comes to regulatory compliance, lenders must be extremely careful when choosing an LOS. Your LOS should have a system of compliance checks automatically built into the origination process to help you adhere to compliance rules. It should also have the ability to stop a process should a compliance rule be violated. Your LOS solution should be capable of assessing compliance, identifying processes or data entries, which could increase the risk of violations of consumer financial law in connection with mortgage origination, and ensuring compliance for each type of loan in accordance with rules and regulations. With new regulations coming out consistently, it is key to ensure your LOS platform is flexible enough to keep up with such regulations.
Whether you're seeking a fully configurable solution like Path Enterprise or an out-of-the-box option such as Path Direct, rest assured, we have precisely what you need. At Path Software, we're dedicated to catering to all your loan origination requirements. Our comprehensive range of solutions is designed to align perfectly with your preferences. What's more, we pride ourselves on offering the quickest implementation in the industry.
Click here to learn more about how Path Software can help meet your loan origination needs.
About Path Software
Path Software is the industry's most modern and flexible mortgage loan origination system, delivering a fully digital, secure and compliant workflow that is highly configurable and simultaneously accommodates retail, wholesale, correspondent and TPO channels. Path is cloud-based, scalable and device-independent, allowing loans to move seamlessly across departments with real-time updates and analytics to improve employee productivity. Its built-in point-of-sale component allows loan officers to capture borrower information that is directly integrated into the Path platform and conveniently accessible via their personalized URL and branded landing page.