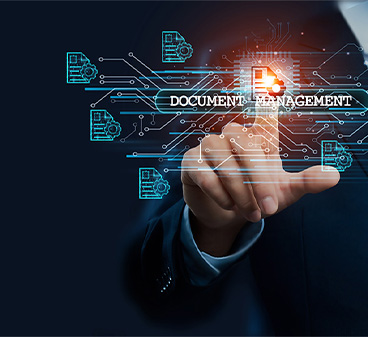 Path Software Announces Strategic Partnership with PPDocs to Streamline Mortgage Document Preparation
Dallas, Texas – Wednesday, October 25, 2023 - Path Software, a leading provider of loan origination software, is excited to announce a strategic partnership with PPDocs, a renowned provider of comprehensive mortgage document preparation solutions.
Through this strategic partnership, Path Software lenders using Path Enterprise or Path Direct can now leverage PPDocs' industry-leading document preparation services directly within their LOS, significantly streamlining the loan origination process. With the integration, lenders can eliminate the need for manual data entry and streamline the document generation and ordering process, resulting in significant time savings and a reduction in potential errors. In addition, PPDocs' loan documentation system will automatically check for compliance throughout the loan process to further mitigate risk.
"We are excited to bring solutions to even more mortgage professionals through our partnership with Path Software," said Jerry Bribiesca, Director of Information Technology of PPDocs. "By integrating our services into the Path Software platform, we can further support the industry's growth and provide added efficiency and accuracy to the loan origination process."
"At Path Software, we understand the importance of providing our clients with robust tools and services that help them manage costs, increase efficiency, and streamline their workflows to help facilitate swift and effortless loan closures," said Joy Ziminskas, Director of Business Development of Path Software. "This strategic partnership with PPDocs allows us to offer our clients a powerful and efficient document preparation solution directly within the Path Software platform."

About PPDocs
For over 30 years, PPDocs, Inc. (powered by PeirsonPatterson, LLP) has been a leading document service provider to the real estate industry. A leader in technology, PPDocs, Inc. has enabled clients to order, produce, deliver, print, and track closing document packages through our website, www.ppdocs.com. We take pride in our reputation of providing personal attention to all clients, regardless of size.
Media Contact
Michele Parson
Senior Marketing Brand Manager, Path Software
Michele.Parson@Pathsoftware.com
About Path Software
Path Software is the industry's most modern and flexible mortgage loan origination system, delivering a fully digital, secure and compliant workflow that is highly configurable and simultaneously accommodates retail, wholesale, correspondent and TPO channels. Path is cloud-based, scalable and device-independent, allowing loans to move seamlessly across departments with real-time updates and analytics to improve employee productivity. Its built-in point-of-sale component allows loan officers to capture borrower information that is directly integrated into the Path platform and conveniently accessible via their personalized URL and branded landing page.