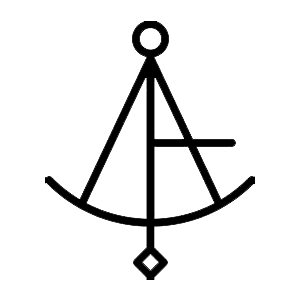 LodeStar Software Solutions Now Integrated with Path Software
– Seamless Integration to Accelerate the Disclosure Process –
DALLAS, Nov. 27, 2018 — Path Software®, a leading provider of comprehensive mortgage software solutions for banks, credit unions, mortgage bankers, wholesale and correspondent lenders and brokers, announced today that Path®, its cloud-based, dynamic mortgage loan origination software (LOS), is now integrated with LodeStar Software Solutions, a leading settlement services data provider.
Path clients can now seamlessly access LodeStar's Loan Estimator to generate closing cost estimates in all 50 states, including title insurance premiums, transfer taxes, municipal recording charges and settlement services fees - without ever leaving the LOS. All quotes are guaranteed for accuracy and are instantly returned in the Uniform Closing Dataset (UCD) format. Path clients can set up their settlement service providers' fees in the system or use LodeStar's national network of settlement agents.
Lafayette Federal Credit Union, a Washington, D.C.-area credit union that originates $100 million per year, is currently testing the Path-LodeStar integration. Peter Benjamin, Senior Vice President of Mortgage Lending at Lafayette Federal Credit Union, expects the integration to help bridge the compliance gap while accelerating the disclosure process. "Path allows us to improve our origination process while providing our members with a better experience. LodeStar provides us with a solution that delivers accurate closing costs for our disclosures. Combined, they enable us to speed up the disclosure process with the click of a button, instead of visiting different websites and making phone calls to various title companies."
"We are excited to expand our relationship with Path," said Jim Paolino, CEO and Founder of LodeStar. "Our integration with Path automates what was previously a manual process by providing access to guaranteed closing costs for Loan Estimates and Closing Disclosures—helping more lenders improve efficiency and save money."
"As a customer-centric company, we are focused on partnering with companies that provide simple solutions to the real-world challenges our customers face," said Bob Dougherty, Executive Vice President of Business Development at Path Software. "Our integration with LodeStar has streamlined the disclosure process, eliminated duplicate data entry, and reduced compliance risk for Point users. We are pleased to be able to provide our Path users with the same benefits."
About Path Software
Path Software is the industry's most modern and flexible mortgage loan origination system, delivering a fully digital, secure and compliant workflow that is highly configurable and simultaneously accommodates retail, wholesale, correspondent and TPO channels. Path is cloud-based, scalable and device-independent, allowing loans to move seamlessly across departments with real-time updates and analytics to improve employee productivity. Its built-in point-of-sale component allows loan officers to capture borrower information that is directly integrated into the Path platform and conveniently accessible via their personalized URL and branded landing page.